Focus RS – SunTek Paint Protection Film
« Back to BlogPosted: 21 Jul 2017
SunTek Paint Protection Film
Des & Janice applying SunTek brand of paint protection film onto this brand new Ford Focus RS for Scott.
Advantages of PPF
Provides invisible protection from damage caused by rocks, stones, insects and other road debris.
A proprietary self healing top coat that is scratch and crack resistant with a high gloss finish.
No more swirls and means no more polishing.
superior optical clarity.
Five year manufacturer's warranty.
The Package for this Focus
Front end package consists of
Full Bonnet, not a partial bonnet
Front bumper
Front guards left and right
Mirrors
Headlights
All the above includes the supply of SunTek PPF and the installation from $1700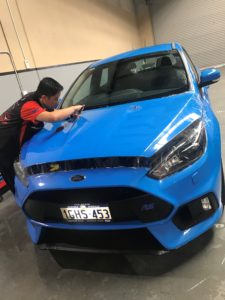 Additional extras for this job
Supply and install PPF to the left and right rocker panels.
Supply and install PPF to the left and right rear splash.
Additional costs of rockers and splash was $220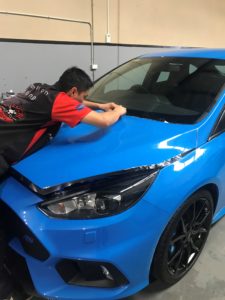 Time required to perform the work
for this case scenario, the car required 2 to 3 days.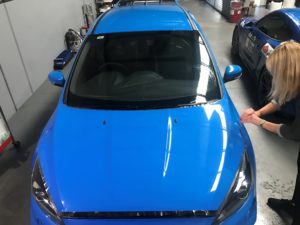 After the job
Once the job is done your are required NOT to wash the car for a minimum of 3 days. It is normal to come back for a follow up which is all included in the price, so beware of cheaper quotes that may not include a follow up. On top of the follow up we also advise our customers to please do not hesitate to make an appointment in the immediate future for any kind of help that you may need in the after care of your paint protection film.
For more info go to our PPF page Suntek PPF by AUTOFX