AutoFX WA – Your Car Detailing & Paint Protection Expert in Perth
Why Choose AutoFX WA to detail your car?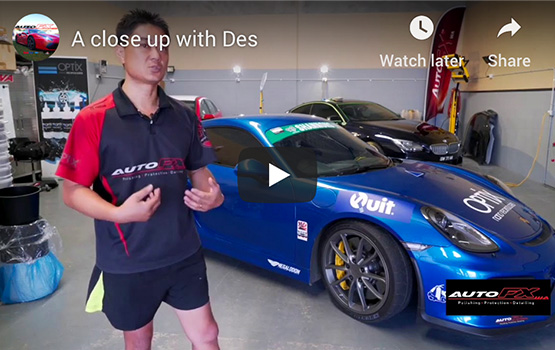 AutoFX WA was founded by Des Wong in 2001. AutoFX WA has been detailing cars in the Perth WA for more than 18 years. We are the Ultimate in car Detailing, Guard Rolling and Paint Correction (via permanent surgery removing of swirls and buff marks). Making your car look the best it can and producing an extremely high gloss finish.
Passionate about Detailing and Protection
To say that Des is passionate about car detailing, paint correction, surface protection and guard rolling is an understatement. His drive to provide the best possible car detailing service, places AutoFX WA in the exclusive class of WA's top pro-detailers. The level of quality in paint finishing provided by professional detailers like AutoFX WA is a work of art.
We choose to work with only the best automotive protective products – CG, OPTIX and Swissvax. With the products' revolutionary properties and our detailing expertise, we deliver an unparalleled service in paint protection from SUNTEK PPF or OPTIX SiO2 and correction.
As well as providing a high standard of mobile detailing, exterior protection, paint correction, guard rolling and headlight restoration, we deliver a great level of customer support. We're always available to answer your questions about car detailing and offer advice about proper car care.
Other things about Des & Team AutoFX WA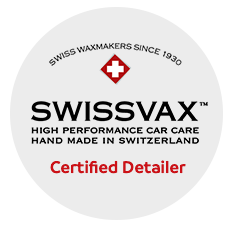 AutoFX WA is an authorised swissvax detailer
So what does this really mean?
Swissvax is the most trusted and respected brand in our industry, with only limited amount of authorised detailers per state SWISSVAX only selects the finest and most successful detailers to partner with them.
This means you are enlisting the services of a respected business within its industry peers.
They're not all just about working on cars and driving fast cars. Des likes to live in a world of respect, manners with good community concerns. "Less hate, more love" is Des's moto. Therefore the team will share a similar culture. It's all about manners and politeness, we prefer to work in a positive atmosphere and enjoy a good sense of humour. life is too short
How do I know if I need paint correction?
Answer click here